Everyone wants to make more money on their real estate transactions. The 100% commission model makes it possible.
The model has become more popular in recent years, and for good reason.
So how does it work? By paying the real estate agent 100% of the commission on every transaction.
For agents who have been working with traditional brokers, this may come as a surprise. After all, if the broker isn't taking any commission, how are they making money?
It's simple.
The 100% Commission real estate broker model Vs. Traditional Commission Structures
In the U.S.A, the average split is 50% between the agent and the brokerage; so how does that compare with the 100% Commission real estate broker model?
Let's do a comparison.
Let's say the sales commission on a deal is $10,000.
Using the traditional 50/50 split model, the agent would get $5,000 while the brokerage gets $5,000.
But with the 100% real estate broker model, the agent gets the entire commission. That's the whole $10,000 commission for the deal.
Which means higher profits for the agent, after paying the transaction fees of course ($200 for Florida, and starting at $99 for Texas). In addition, we don't have any monthly or desk fees.
And what a difference that can make.
If you sell 10 houses in one year and you make $10,000 per sale you would have to pay $25,000 to your broker. That's a lot of money. However, let's say that you pay only $200 per transaction, at the end of the year you would pay only $2000. That means $23000 extra to your pocket.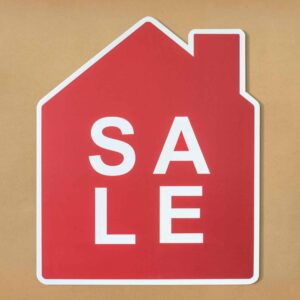 How the 100% Commission
real estate broker model
Works
There are several ways a brokerage can structure the 100% commission model. Many opt not to provide office support services to their agents. This allows them to keep expenses down, so they can pay out 100% commission on sales. It also allows them to charge their agents very low monthly fees for the use of desk space.
But what it doesn't allow them to do is provide training and support services to their agents.
Others tend toward charging a flat fee for each sale. These fees can range from very low to very high, depending on your broker.
Either way, the real estate agent ends up paying out funds to the brokerage to be an associate. This decreases the amount of commission the agent takes home.
Is the 100% Commission Model right for you?
Over the past several years, the 100% commission model has become more popular with agents. But is it right for you?
Are you an experienced agent? Have you built a clientele and a successful business on your own? If so, this structure can be ideal. If you don't need in-office training or a referral program for breaks on fees, this no-frills model is perfect.
Yet for newer agents, a more traditional commission structure may make more sense.
Many new agents do need that in-office training and interaction. Learning from other agents can help them build their career at the start.
In-office referral programs can also provide valuable breaks on pricing. For newer agents, it may be worth taking a lower commission as a trade-off for growing your knowledge base.
Once you get going, however, paying monthly or 'per transaction' fees to your broker is no longer of benefit. At that time, moving to a 100% commission structure can give you an exciting boost in commission.
But what if you could get training and a great referral program with the 100% commission model? What if you could also get unlimited training and support?
You can.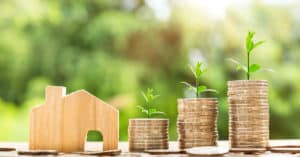 Get 100% Commission at NB Elite Realty
When you sign up with NB Elite Realty, you pay low transaction fees while still receiving exceptional training and unparalleled support.
What do your transaction fees get you?
We offer incomparable training programs designed by the broker himself. We also provide open and collaborative office locations, as well as total support by our staff of experienced real estate experts.
Interested to Join Nb Elite Realty in Texas:
Joining the right brokerage team is more than just something that you should do. NB Elite Realty LLC, a Texas real estate brokerage, knows that selecting the right broker can completely transform the trajectory of your career – that is what we aim to encourage with our agents. We know the value that we can bring to our agents, and we want them to see the benefits. If you are interested in joining our team or you have questions about the services we can provide you, contact us at NB Elite Realty LLC.
TX Transaction Fees
Our fees start at $99 in transaction fees for a sale
Learn About Our Brokerage Office in Houston
Learn About Our Brokerage Office in Dallas
Learn About Our Brokerage Office in Fort Worth
Interested to Join Nb Elite Realty in Miami
At NB Elite Realty LLC, we pride ourselves on being the finest Florida real estate brokerage. We know the value of our agents, and we want to be a resource to them, not just a name they can associate themselves with. With our years of collective experience, we are prepared to build the kind of brokerage that agents want to be a part of. We want to be a brokerage for agents that inspires trust and confidence. Regardless of whether you are an experienced agent or you are just starting out, we have a place for you. If you would like to learn more about us, one of Florida's best flat fee real estate brokers, contact us.
FL Transaction Fees
$200 per sale (E&O included) but you can pay a transaction fee as low as $0.

Call for details.

$50 per lease
Learn About Our Brokerage Office in Miami
Interested in referrals?
If you refer an agent, you can receive $100 up front, and $40 from their transaction fees for 2 years (excludes leases).
All that and 100% commission. So, if you are interested in finding out more about the 100% commission model and what it can do for you, give us a call today.
Let's talk about your brilliant future at NB Elite Realty!