Different Types of Investments
We've narrowed down the plethora of different kinds of investment to 9: foreign, mutual funds, savings, life insurance, bonds, stocks, share market, and real estate. Real estate is a unique form of investment that, in our opinion, is the most attainable and easiest to be successful in. Both agents, and those not very familiar with the real estate market, can start investing in real estate.
Investing in Real Estate: Why it's the Best
The reason why people start investing in real estate is because they want a passive income. The end goal is to ultimately achieve financial freedom. Investing in real estate, and being successful in it, isn't as difficult as it may seem. We believe this is the most full-proof way of living a life of financial stability, and even luxury.
Types of Real-estate Investments
When people think of a real estate investment, the first things that typically come to mind are apartments. Fortunately, there are many types of real estate investment ventures you can try! There are: houses, condos, small multifamily (duplex, triplex, quadplex), large multifamily (5 units and up), commercial properties, NNN properties, industrial properties, land, and new developments.
Tax Deductions
Yes – real estate investments are tax deductible! Certain tax codes allow for various deductions for the normal expenses incurred in owning real estate. These include basic maintenance, improvements, and more! These deductions can offset income and reduce overall taxes.
Better returns and less risk
If you were thinking about dabbling in the stock market – think again. With real estate, the longer you have a property, the less risk involved. On the other hand, with stocks, the risk always stays the same.
Portfolio diversification potential.
A bigger portfolio means smaller risk. Diversified investment assets can lower portfolio instability and provide a higher return per unit of risk. In addition, your abilities as an agent will appear more versatile to your clients.
Real estate values increase with time.
Thanks to this little thing called appreciation, property value increases over time. This means as more time passes, the more money you make. Even when things seem to go awry, the housing market always bounces back.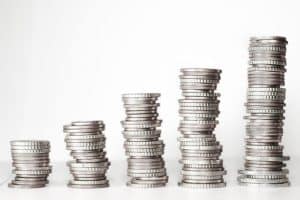 Consistent cash flow.
If you're a realtor, this is the most important one. Passive income is something challenging to come across when you're a real estate agent. However, it is possible through real estate investing. An adequate real estate investment deal should provide you with 6% or more of cash flow.
Broker Nebo Bandovic
Our broker Nebo Bandovic mainly owns multifamily, which has allowed him to reach financial freedom. He grew up in the town of Niksic in Montenegro, and then came to America with only knowing how to say "Hello." He now lives in Miami Beach on a road often referred to as "millionaire row," and has a multimillion-dollar portfolio.
Achieve Financial Freedom with NB Elite Realty!
We are an "investor-friendly" brokerage! This means that not only do we invite all agent-investors to join our team, but we also want to encourage, educate, and inspire agents to invest their money into real estate. Anyone can do it with proper training and mentorship! Our 100% commission split and low transaction fees allow agents to save their money and put it back into investing.
Financial freedom IS possible. Join us by calling 844-444-NBER (6237), or by emailing info@nbeliterealty.com to get started