Join Our Team of Agents in TX Today
NB Elite Realty LLC Provides Support
Join Our Brokerage in Texas
Joining the right brokerage team is more than just something that you should do. NB Elite Realty LLC, a Texas real estate brokerage, knows that selecting the right broker can completely transform the trajectory of your career – that is what we aim to encourage with our agents. We know the value that we can bring to our agents, and we want them to see the benefits. If you are interested in joining our team or you have questions about the services we can provide you, contact us at NB Elite Realty LLC today!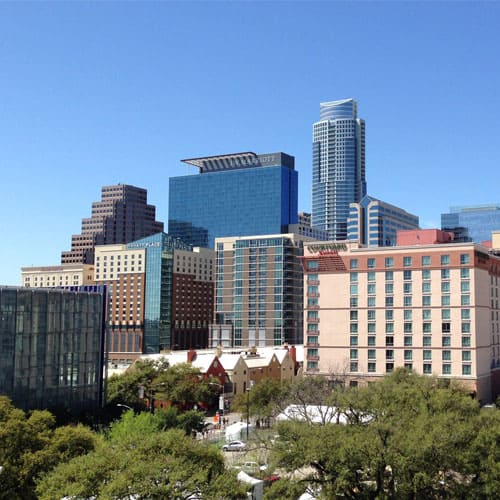 TX Transaction Fees (E&O included)
Residential sale: Starting at $99 for a sale (see scale below)
Residential leases: (per side, per agent) – $60
Commercial leases: 3% of commission earned (minimum $150)
Commercial sale:  Starting at $99 per each side of sale
Late Annual Brokerage Fee
New Agent Registration Fee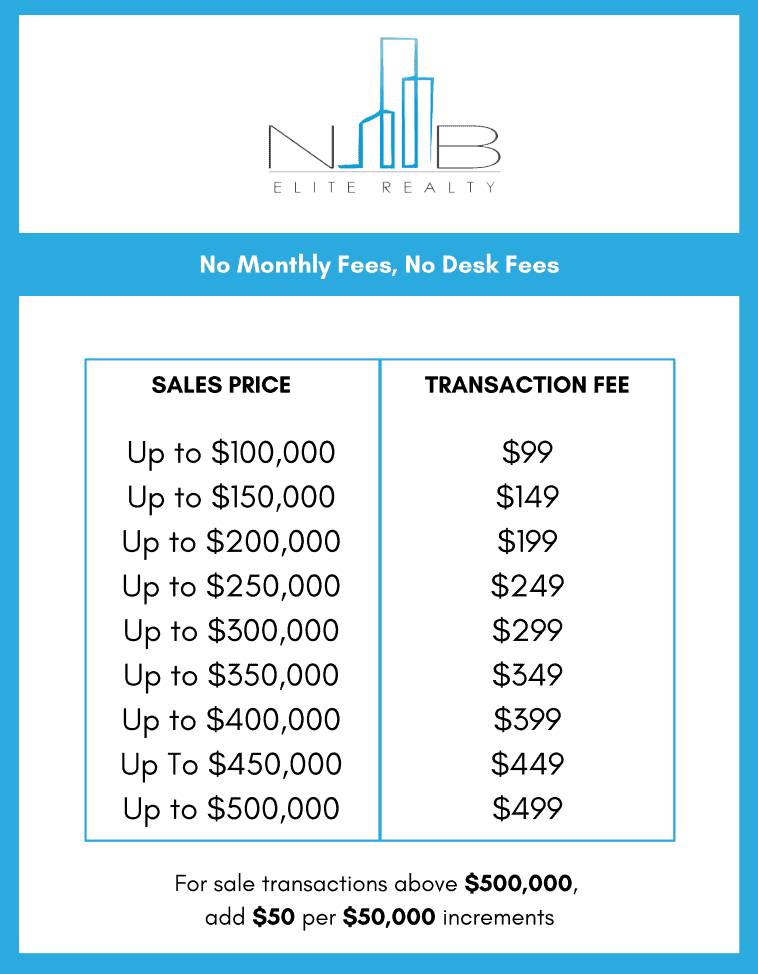 What Makes Us Different
It is not just enough for us to be another brokerage. We want to guarantee to our agents that there is a reason to choose us above everyone else. We work hard to offer what other brokerages might not even think of. For instance, many brokerages offer training for new agents. However, once agents reach a certain experience level, then they are on their own. Any further education that they want to seek out will have to be through third parties that will not be readily available to them. We take a different approach. Our agents always have access to training so that they can freshen up old skills or learn completely new ones. The other thing that we value highly is networking. We know what it means to take care of our agents and provide them with ample opportunities to grow. That is why make it a focus to have social networking events at each of our locations for agents to attend and meet other agents in their area. Meeting these other agents can do more for them than give them people who understand their field; it gives them people to utilize as resources for listings and industry contacts. Finally, the last thing we do that is different is that we allow our agents to keep all of their commission. The only thing that we take is a small flat fee, but we do not take any kind of percentage from their commission. This means that our agents can take home their full worth of work instead of having to part of it to their brokerage. .
Looking for a Texas Real Estate Brokerage?
If you are looking for a Texas real estate brokerage that you can trust, look no further than NB Elite Realty LLC. We specialize in providing the highest quality services to our agents because we know the value that they bring to our industry. We want our agents to succeed, and it is for that reason that we stress our education, networking, and flat fees. If you are interested in learning more, contact us today.
Contact Us
NB Elite Realty LLC is located in Texas, and we are proud to represent our talented and driven agents. We know the value of a dedicated agent who is always seeking to improve in their craft, and that is why we nurture this desire. If you are interested in learning more, contact us at NB Elite Realty LLC today.