Begin Your Journey to
Financial Freedom Today!
Top 10 Reasons Why Agents Sign Up with NB Elite:
100% commission paid at closing.
No Monthly Fees and No Desk Fees.
Add-on Mentor program
Free investments training.
Webinars and events every week.
Unparalleled broker support.
CRM platform kvCORE offered.
VIP Investment Membership Program.
Build your Brand and Team.
Complete marketing suite for free.
Here is samples of our free agents' investment webinars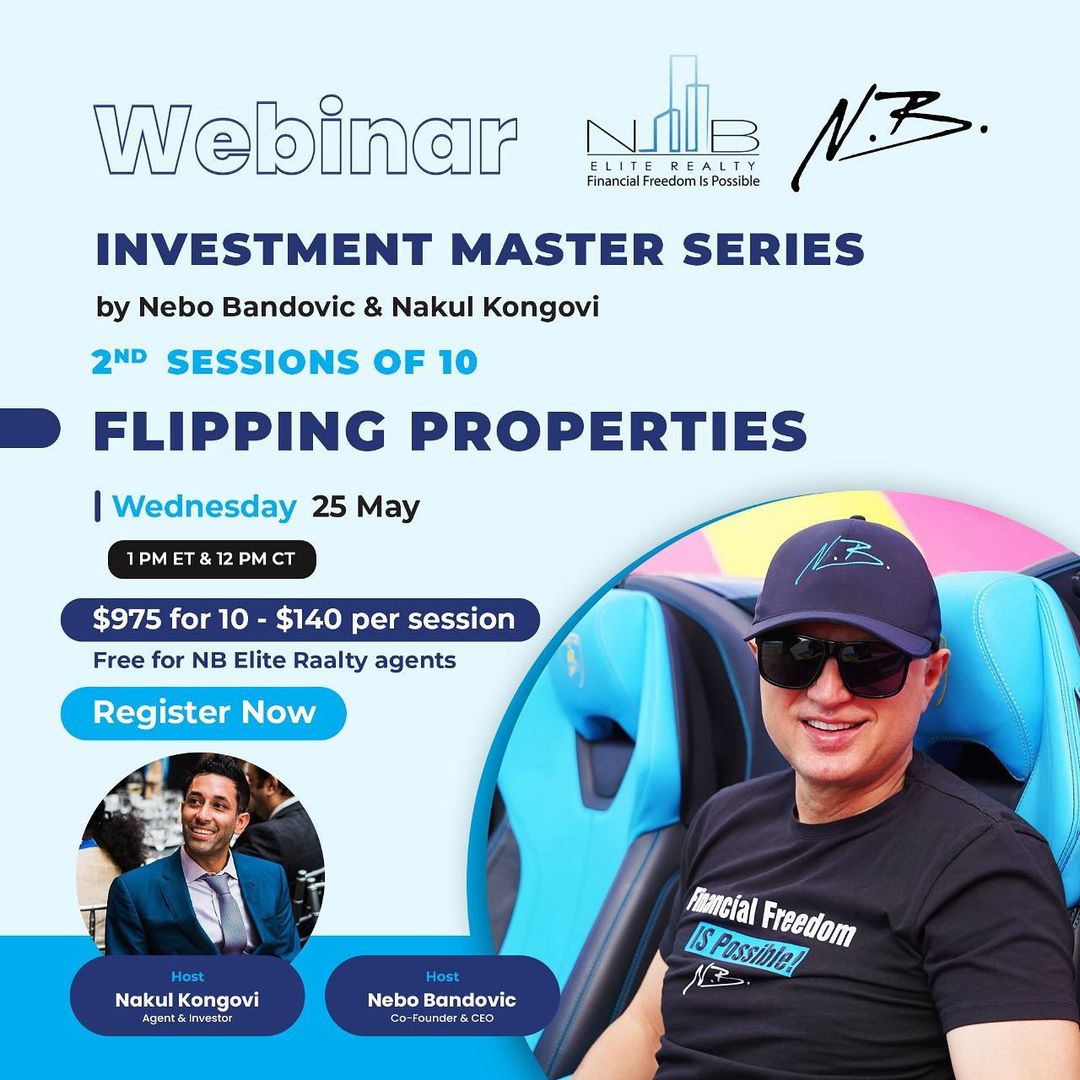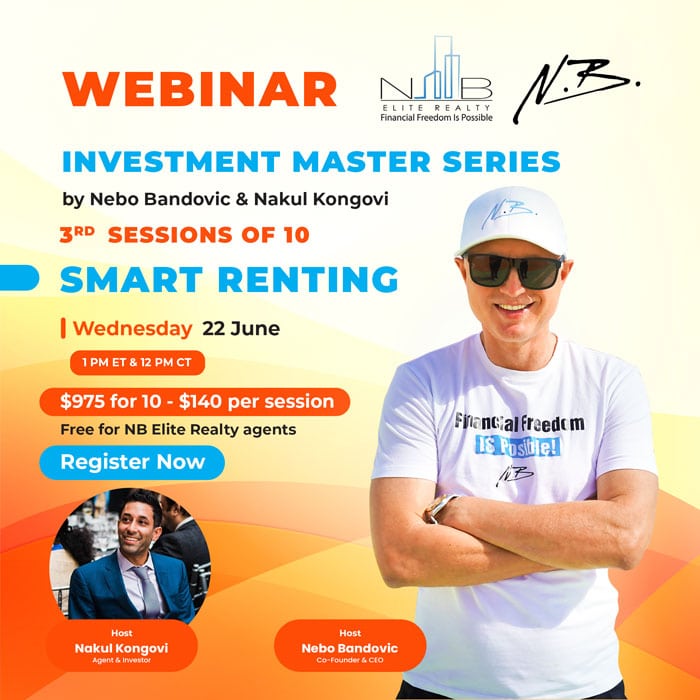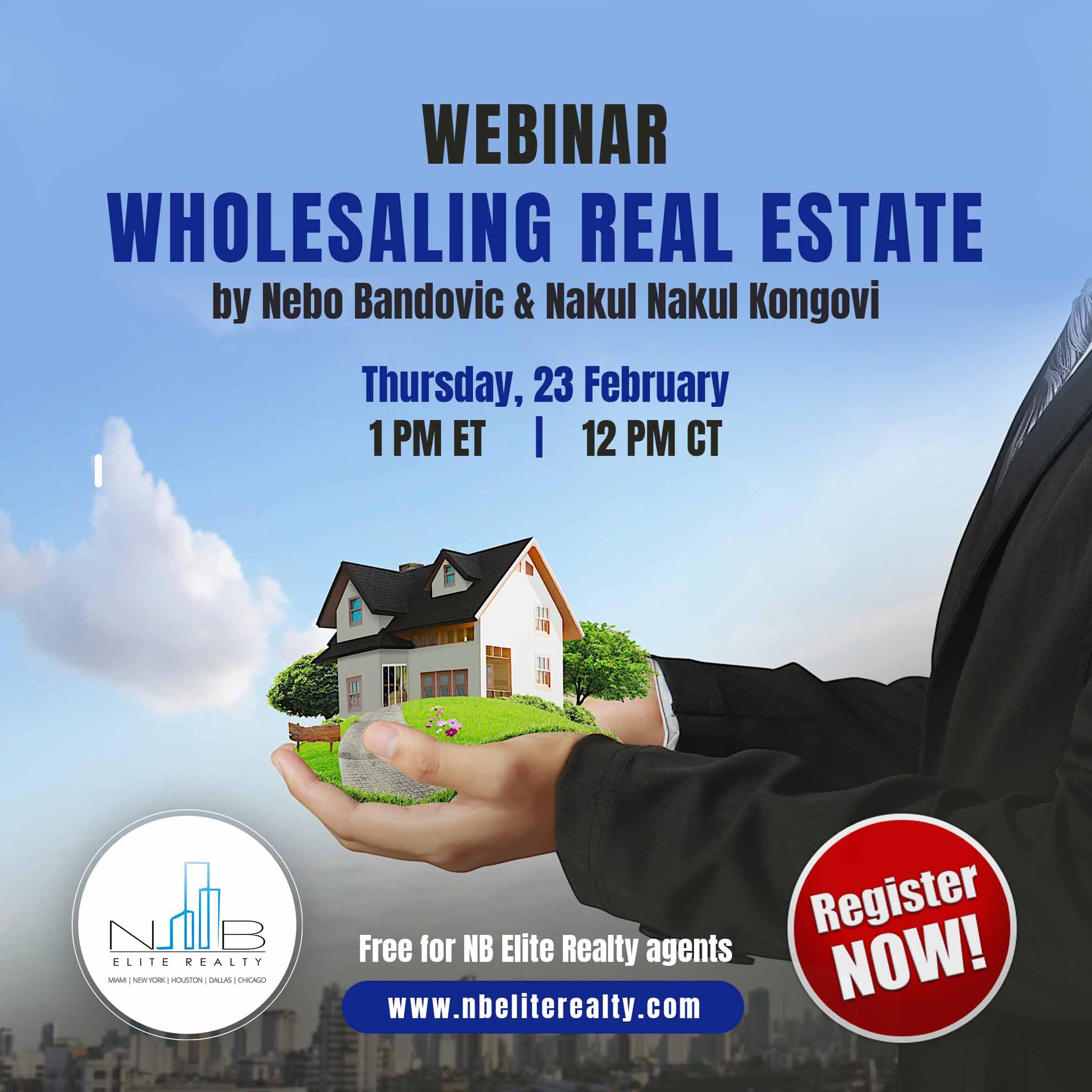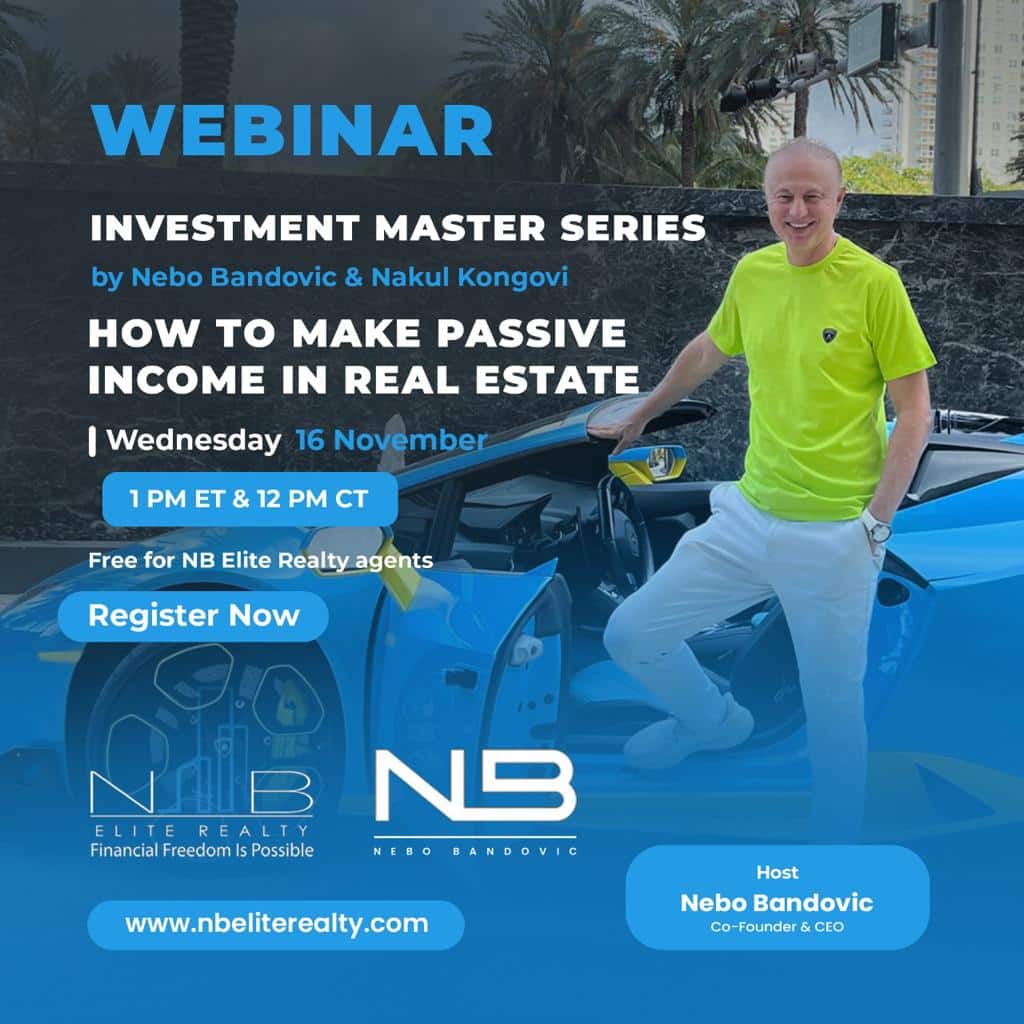 Financial Freedom Is Possible!