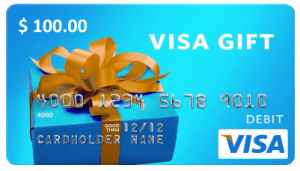 Our New Referral Program
In order to cope with the demands of the Real Estate Industry, Broker Nebo Bandovic at NB Elite Realty has designed a reward plan for all his Agents in Texas and Florida. For referring a competent Salesperson to come and join the team, our in-house agent shall receive a $100 Gift Card to spend like cash or any Credit Card! This is our fall offering which will be good till November 2017 and is our way of saying, "Thank You for being a part of our trusted team!"
With business growing we need to grow our strength in quantity without compromising on the quality. Help spread the word that we are recruiting Salespersons with valid TREC RE license to conduct transactions in Florida & Texas. This is a great time to learn the tricks of Investing and creating a portfolio. Let us know if that interests you.
How Does the Referral Program Work?
All you need do is send us a mail with the prospective agent's contact details at info@nbeliterealty.com . Simple!!
Seasons Greetings!